Bradbury Group Pu.Ma. continues to export the Made in Italy known quality all over the world. The "secret" behind this showpiece is the quality of materials used, the processing, the proven experience in assembling. This achieves the high level of machinery precision our customers transfer to the final product.
We are one of the few companies which offers a tailor-made, customized complete line, from the metal sheet de-coiling section to the final packaging of the finished product.
Our masterpiece is the Double Belt machine advanced technology developed through years, copied without success by our competitors; The foaming section is another primary part of the line in which we are specialized: the "moving" technology applied is in continuous improvement and evolution, thanks to ideas developed by engineers and technicians who, working closely with on field issues, understand the customer's needs; for this reason, we're cooperating with customers which give the availability to test new patent pending projects.
! WORK IN PROGRESS !
Thanks to the relocation in May, the management of spaces and department has been on the rise, improving efficiency and services offered to customers and suppliers. Between shipments to Asia and orders coming from all Europe and North America, we reached a considerable goal for 2016 maintaining our presence at a good level worldwide.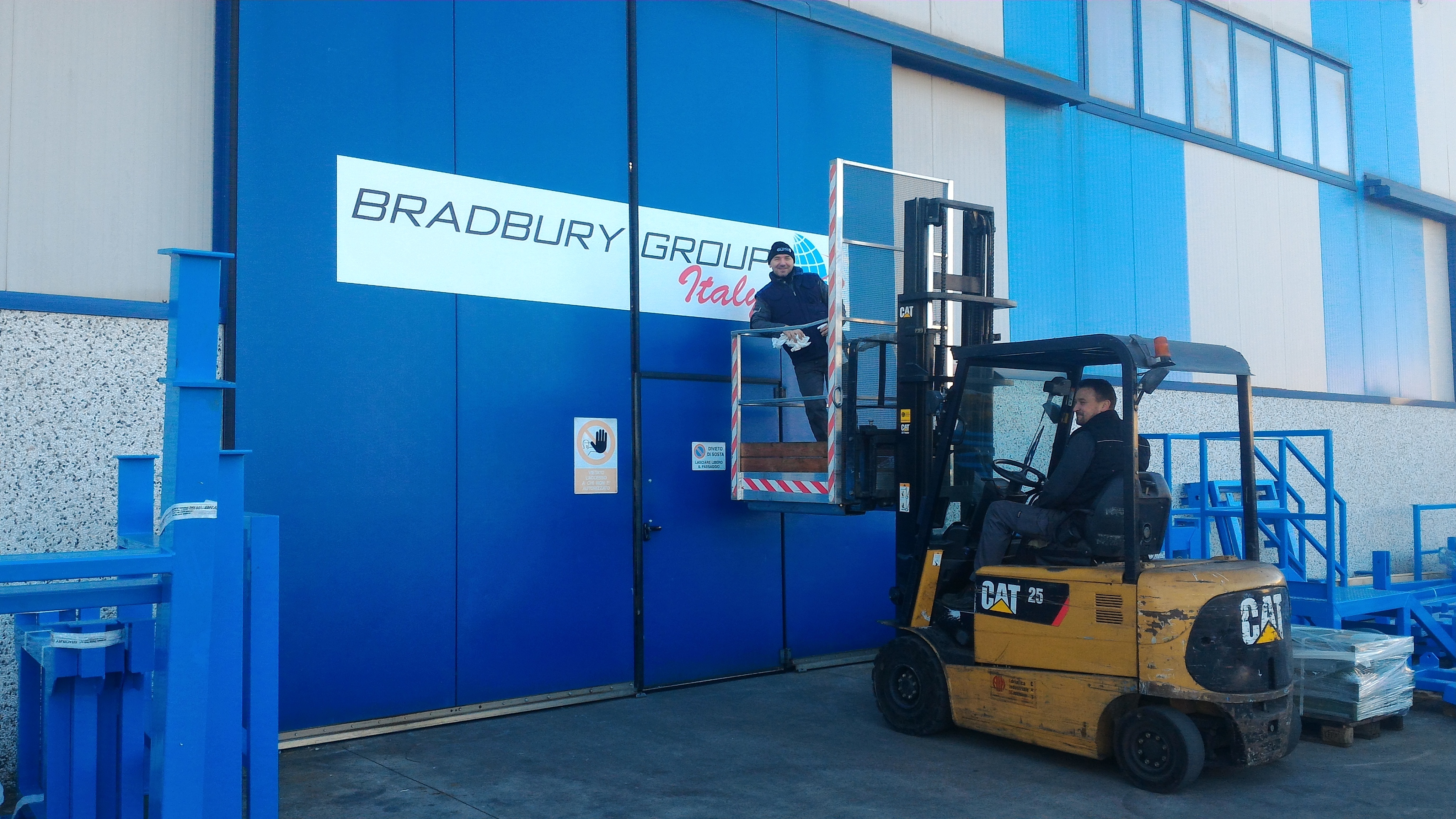 [...The finishing touches]
Our investments on trade fairs continue to be an important opportunity to meet existing customers, back in touch with old contacts and reach new markets. In October Bradbury Group Pu.Ma. attended two important exhibitions: EuroBlech 2016 in Germany – dedicated to all companies of The Bradbury Group – and Metalcon in Maryland USA. Next step will be Steelfab exhibition in Dubai, from the 16th until the 19th of January 2017.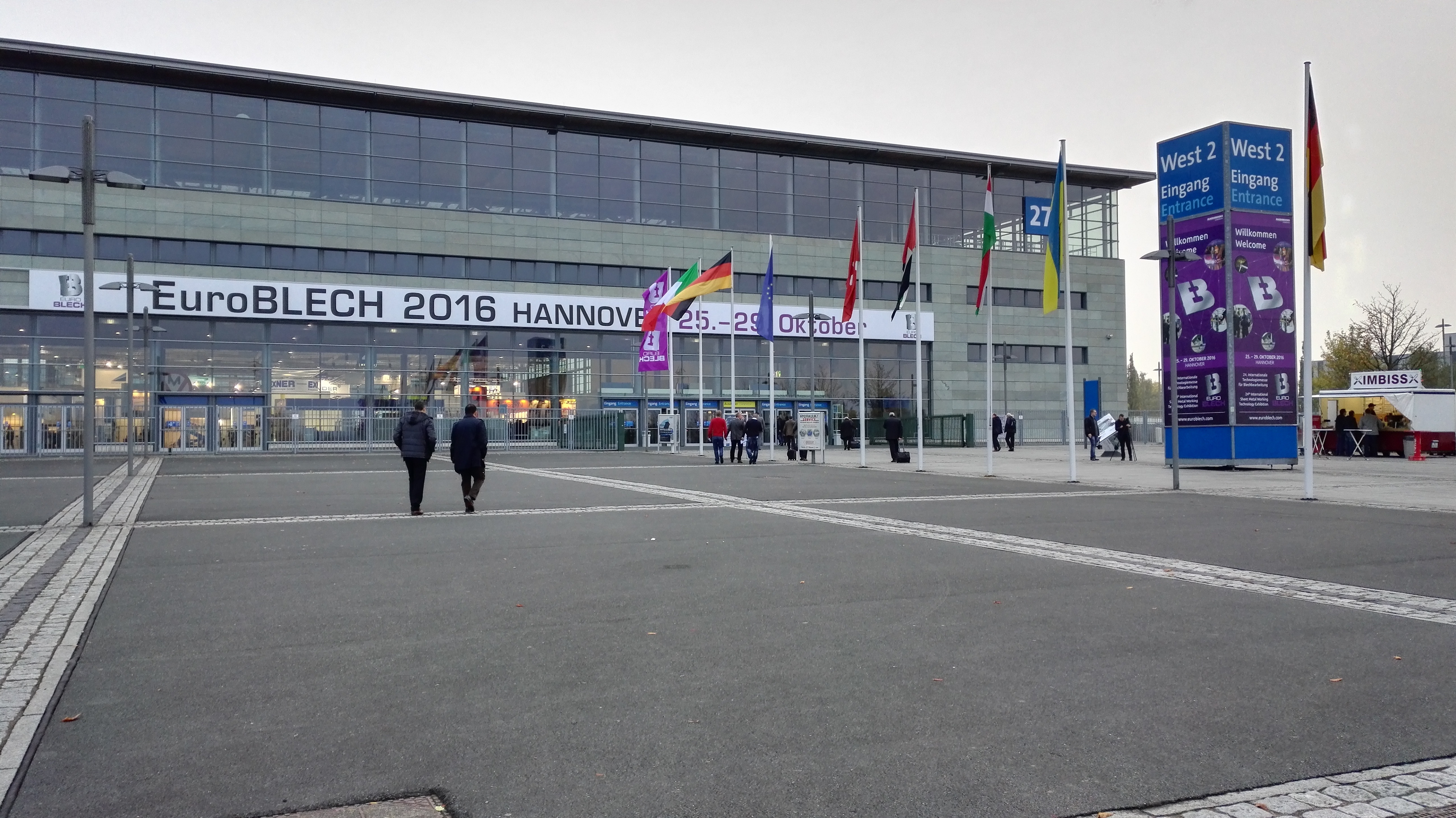 [A picture from EuroBlech - Hannover]
We changed facilities but also the internal structure: we're pleased to announce that Enrico Cipelli accepted the role of General Manager, making his skills and enthusiasm available for present and future projects, and to strengthen the team.