It is estimated that by 2024 the thermal insulation market will reach a turnover of about 93,34 millions of US dollars and the Global demand for insulation is expected to rise 3.7% per year. Despite the building industry went through a period of decrease, special attention is being paid to energy savings and energy efficiency.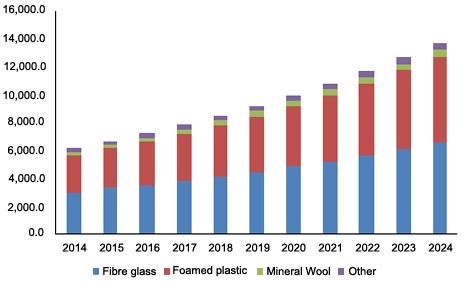 According to the market analysis report submitted to the Grand View Research Inc., EU building codes and Regulations on energy efficiency of the US Department of Energy (DOE) are leading Europe and North America to boost demand and to start a progressive adaptation to the most innovative and functional energy-saving technologies.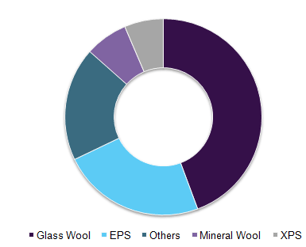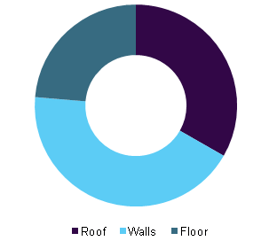 Diagram from thermal insulation market research of the Grand View Research Inc
Middle East and Asia Pacific are seeing a boom in the building industry and in constructions which pay attention to thermal innovative insulation techniques. For this reason, the presence of Bradbury Group Pu.Ma. is being even more active and persistent thanks in part to the attendance at trade fairs.
Our presence at Steelfab in Sharjah, from the 16th to the 19th of January, has been a great opportunity for the Made in Italy, allowing the company to show and explain face-to-face to new and historic contacts its well-known quality; while Early-March, from the 8th to the 10th, we were in India – New Delhi – at Pu Tech 2017 which is another recurring appointment in a relevant area.
Increase in income, fast urbanization, increase in industrial production characterizes not only regions of Asia Pacific, but also those of China pushing to better infrastructure; for this reason, UTECH ASIA – China, this year from the 29th to the 31st of August is still one of the most important exhibition for Bradbury group Pu.Ma., always full of outlets both for new projects and for strengthening strongly affirmed networks.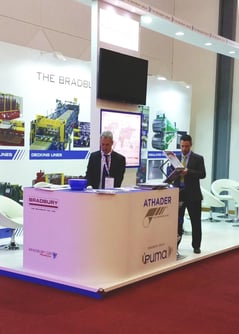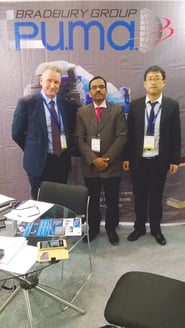 1st : STEELFAB 2017 - UAE From the left : Harald Heskes (Spain) and Matthew Moody (UK)
2nd : PU TECH 2017 - INDIA From the left: Tony Green (Italy), BK Chatterjee (India) and Paul Zhang (China)
We also touched with a stand another "hot area" (in every way) attending for the first time UTECH Las Americas in Mexico – 4th to 6th of April - which has been a great indicator of a situation of growth and strong interest in this market, where are the thickest materials and fireproof properties to have the best and are the most demanded by consumers: natural mineral fibers and above all glass wool are sold more than just 40% of the market.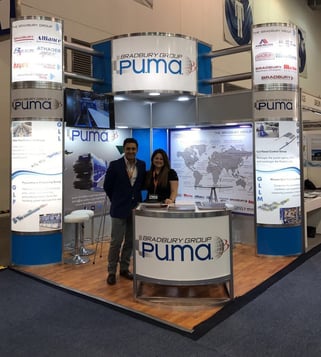 UTECH LAS AMERICAS – MEXICO From the left: Eduardo Maldonado and Barbara Villarreal (Sales Team Mexico)